Overseeding services provided in Granger, Elkhart, and nearby areas of northern Indiana.
We use grass seed that is specific to the type of grass that is already in your lawn.
In the fall, our company begins providing overseeding services to residential and commercial properties throughout northern Indiana. Overseeding is done to add new grass to bare areas of your yard and strengthen your existing root system using the grass seed that is specific to the type in your lawn.
We overseed lawns in Granger, South Bend, Elkhart, and other nearby cities. Learn more about overseeding and why your lawn needs it.
---
Why Should Overseeding Be Done?
For the most part, overseeding is performed to fill in any bare or brown spots of your lawn. Lawns often can end up with bare spots for a number of reasons, such as:
Your lawn may have been damaged by disease. Fungal diseases can kill off portions of your lawn if they are not treated, so you may need lawn repair as a result.
An object was left to sit on top of an area of grass. Leaving anything to sit on your grass for a period of time can damage it, such as patio furniture or even children's toys.
Heavy foot traffic messed up the grass' structure. If people or animals have walked across your lawn a lot during the growing season, it can mess up the grass below and compact the soil, which hinders root development.
Pet urine killed the grass underneath it. When a pet urinates in your lawn, it tends to go to the same spot over and over, which will kill the grass in that area.
Even if your lawn does not have these issues, it still benefits from yearly overseeding treatments as they supplement your existing grass and strengthen root structure.
---
When Is the Best Time of Year to Overseed?
If you want overseeding to be truly effective, then the best time of the year to do it is in the fall right after an aeration treatment. Aeration inserts tiny holes into the soil, which loosens it up and gives the grass seed a chance to sink farther into the soil. At Grow Pros Lawn Care, LLC, we use whatever type of grass seed that you have at your property already.
---
Tips for Maintaining Your Overseeded Lawn
To keep your lawn in good condition, you will need to maintain it by watering regularly for a period of time after overseeding. You should also keep people off of the new grass while it works to establish itself so that it will be strong and not disrupted during this fragile time. Our lawn care team will advise you on the proper schedule for your specific type of grass.
---
Want to schedule your overseeding service? Call Grow Pros Lawn Care, LLC today.
For several years, the team at Grow Pros Lawn Care, LLC has provided the northern Indiana areas of Granger, South Bend, Elkhart, and more with quality overseeding services. The benefits of overseeding are hard to deny, so if you want to schedule your service, call us today at (574) 326-3526 or send us an email through our website form and we will contact you shortly.
---
Overseeding Articles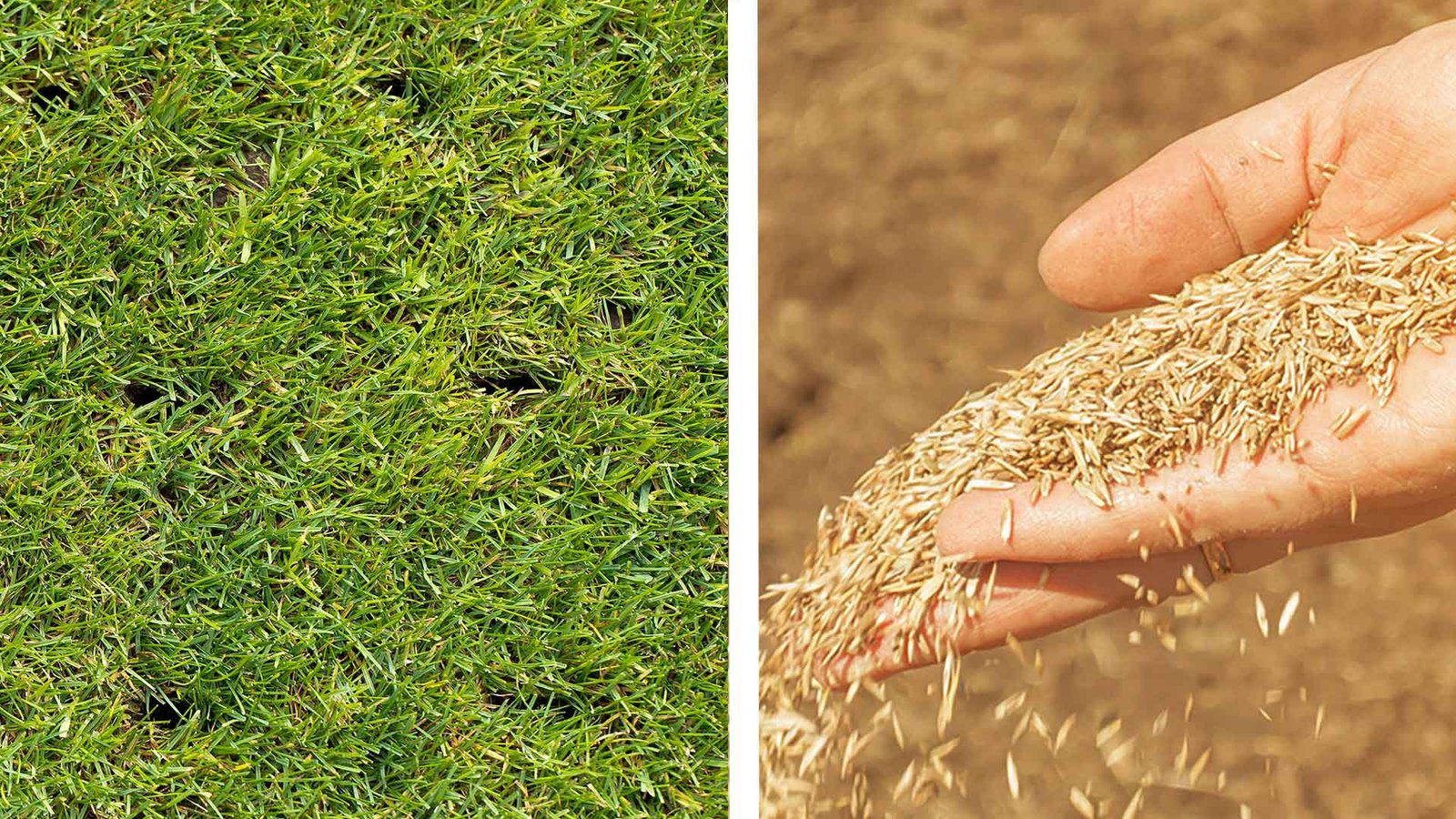 Wednesday, June 15, 2022
Achieving a healthy and vibrant lawn in...
Want more overseeding articles? Click here for more.