Published on Wednesday, June 15, 2022
If you've had to deal with weeds overtaking your property in the past, you know just how much of a problem they can be. Weeds are not only unattractive and can drag down your curb appeal, but they also steal nutrients and resources from grass and plants. The two main ways to deal with weeds are by using pre-emergent and post-emergent weed control treatments. Pre-emergent weed control treatments are designed to prevent weeds from sprouting and post-emergent weed control is designed to...
---
Published on Wednesday, April 27, 2022
Are you looking for ways to prepare your landscape bed plants for the upcoming summer season here in Indiana? If so, here are a few things you can do in the spring to get your plants ready for the warmer months. Trimming and pruning your plants is a great way to keep them healthy and beautifully manicured. Applying pre-emergent weed control in your landscape beds ensures that your plants won't have to compete with weeds for water and nutrients. Installing mulch provides multiple...
---
Published on Sunday, March 13, 2022
In Indiana, crabgrass is an incredibly common weed that can be quite difficult to treat. As the weather begins to warm up, you may find yourself face-to-face with this invader, slowly claiming your lawn as its territory. The best way to handle crabgrass is to deal with it before it emerges by using a pre-emergent treatment. The pre-emergent treatment targets this nuisance before it has a chance to sprout and infest your lawn. But if you find yourself facing crabgrass this season, you do...
---
Published on Wednesday, December 15, 2021
Winter annual weeds germinate in the fall, survive the winter season, and grow actively in the spring, spreading thousands of seeds. They die in late spring before starting their life cycle once again in the fall. Common winter annual weeds in Indiana include catchweed bedstraw, henbit, deadnettle, prickly lettuce, and others. Applying weed control treatments in the fall and spring will effectively prevent them from wreaking havoc on your turf. Keep reading to learn more about winter...
---
Published on Wednesday, April 28, 2021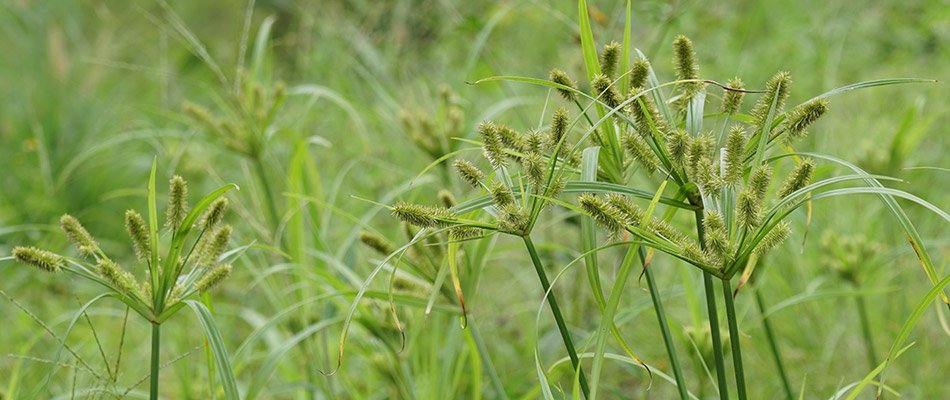 As responsible homeowners, it's good practice to be proactive and vigilant when looking out for our lawn. Being vigilant could mean pulling out unsightly weeds whenever we see them because we think that is the best option to stop them from growing further. However, some weed species, like yellow nutsedge and wild violet, are stubborn, and pulling them could just trigger more growth. This is because some weeds reproduce through their root system that is activated when pulled....
---
Published on Tuesday, February 23, 2021
If you ever hear your green thumb neighbor and landscaping company referencing pre-emergent weed control and wonder what in the world that even is, you're not the only one. Pre-emergent weed control is a treatment that's used to help prevent weeds from invading lawns and landscapes. It's a tried and true practice for lawn care professionals and gardeners. You may be wary about its purpose and wonder if it's even worth adding to your routine lawn care. This ...
---