Published on Tuesday, April 19, 2022
Come spring in Indiana, your lawn will be aching to awaken from its winter slumber – but it could use some extra help to get there! To help your lawn break dormancy, schedule fertilization treatments to nourish your lawn with much-needed nutrients, restoring its resources from the winter and jumpstarting growth in spring. Another important factor is stamping down weeds before they become a problem with weed control treatments so that your lawn doesn't have to fight for essential ...
---
Published on Sunday, March 13, 2022
In Indiana, crabgrass is an incredibly common weed that can be quite difficult to treat. As the weather begins to warm up, you may find yourself face-to-face with this invader, slowly claiming your lawn as its territory. The best way to handle crabgrass is to deal with it before it emerges by using a pre-emergent treatment. The pre-emergent treatment targets this nuisance before it has a chance to sprout and infest your lawn. But if you find yourself facing crabgrass this season, you do...
---
Published on Wednesday, July 28, 2021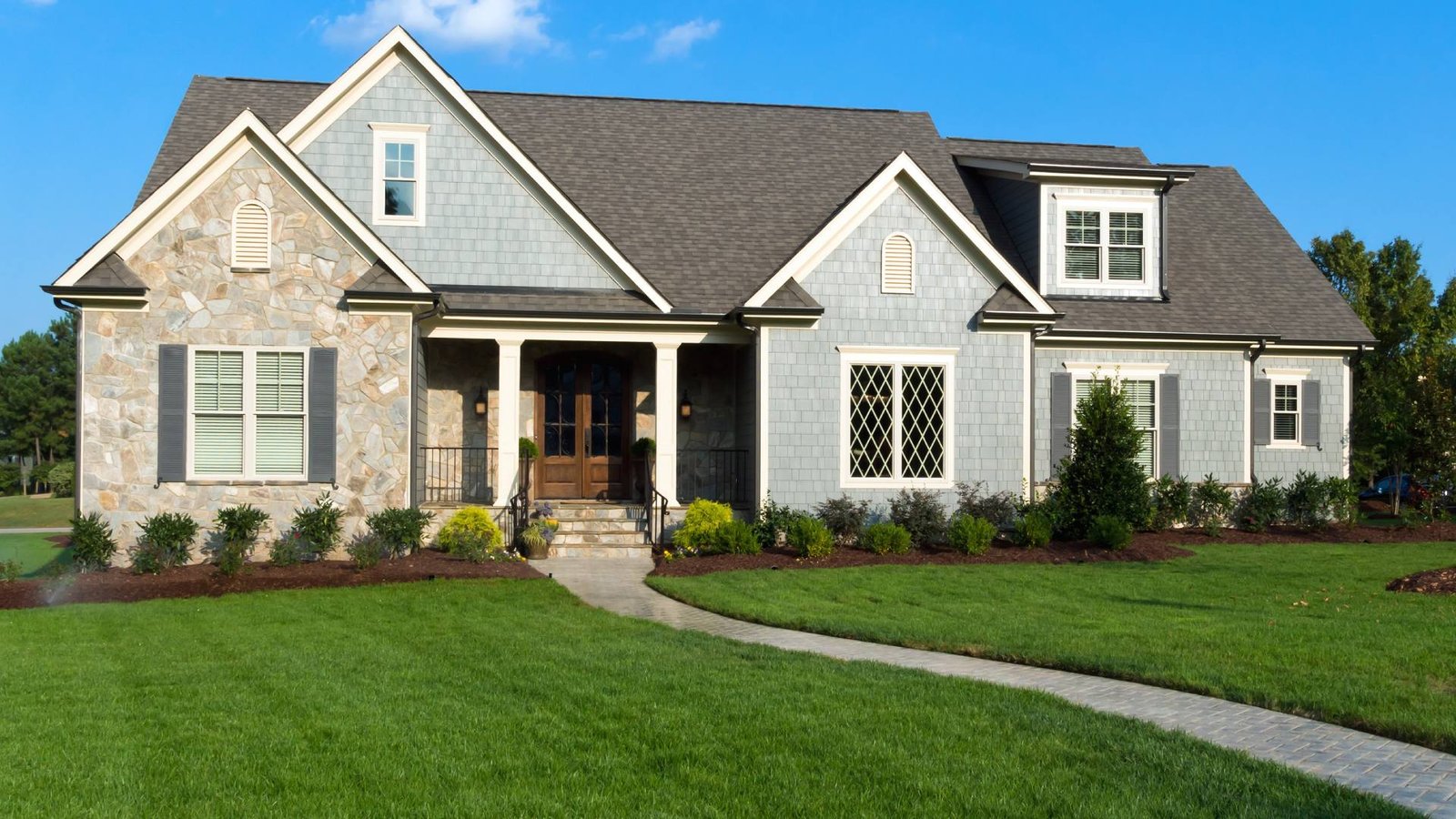 Everyone wants to maintain a healthy and beautiful lawn. However, there are certain unwritten but established rules property owners often overlook that can harm your lawn. These harmful lawn mowing practices include sticking to a set mowing schedule week in and week out, mowing in the same direction every week, and cutting more than 1/3 of your grass blades in the same mowing session. Since these rules are universal, they apply to your lawn whether it's your property here in...
---
Published on Monday, July 05, 2021
Discovering that you have brown patches of grass is never on a property owner's list of favorite things. How did this happen? Your lawn will tell you when it is in distress. A brown lawn means that something needs to change within your lawn maintenance and care schedule. We are here to help you discover the root of the problem and learn exactly what services will help eradicate it. When property owners see brown patches of grass, many assume it is because of a lack of water. This could...
---
Published on Sunday, June 06, 2021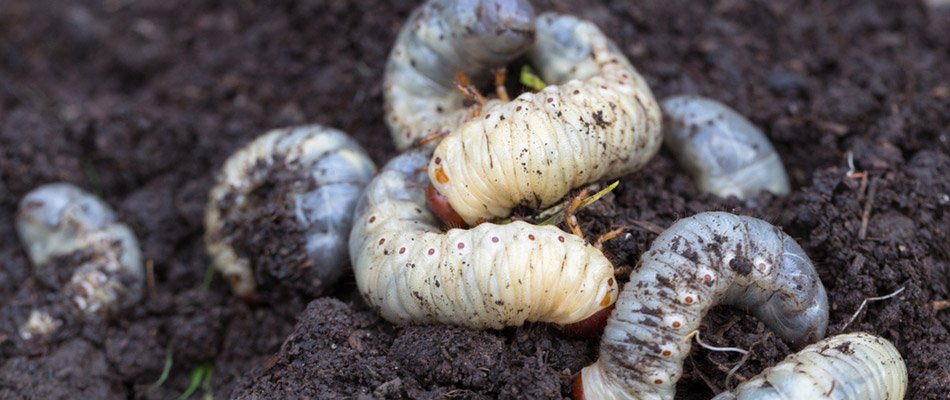 Lawn grubs are the larvae of various scarab beetle species, such as Japanese Beetles, June Bugs, and Masked Chafers. Grubs hatch from the eggs of these adult beetles and immediately begin to feed on the roots of your grass. In Indiana, grubs will do some light feeding on your lawn's root system, but this is not enough to notice any damage. However, as the weeks pass and the late summer months approach, grubs will begin to aggressively feed on your roots, causing extensive...
---
Published on Thursday, May 27, 2021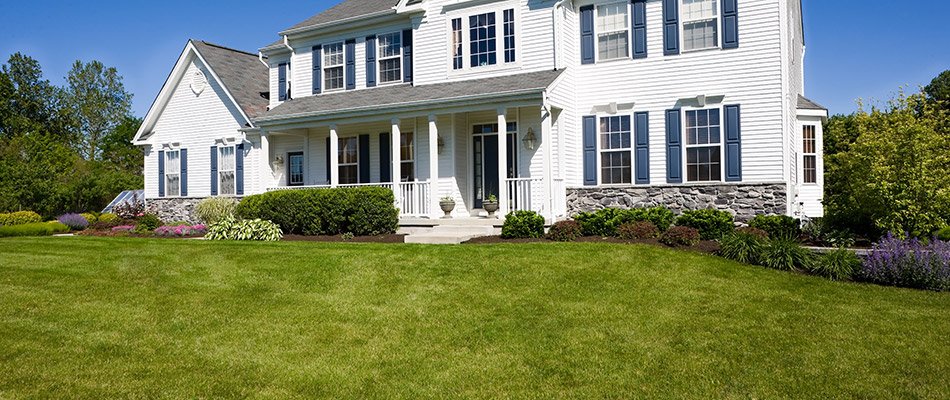 Obviously, you don't want to kill your lawn this summer. That's the last thing any property owner desires. You care too much about your grass and have spent more than enough time nurturing it this spring. Have no fear! In the following paragraphs, we give you all the advice you need about proper watering, mowing, and fertilization to keep your grass alive in the heat. Keep your grass hydrated. We all need to drink enough water to be at our best in the summer heat. Your...
---
Published on Wednesday, April 28, 2021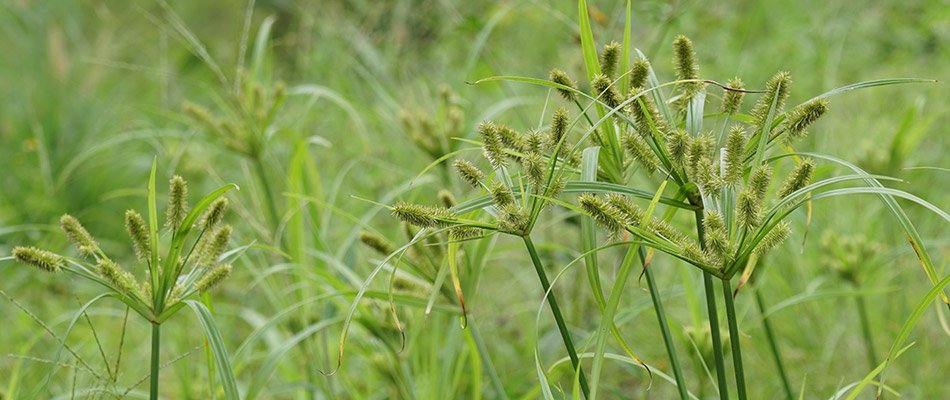 As responsible homeowners, it's good practice to be proactive and vigilant when looking out for our lawn. Being vigilant could mean pulling out unsightly weeds whenever we see them because we think that is the best option to stop them from growing further. However, some weed species, like yellow nutsedge and wild violet, are stubborn, and pulling them could just trigger more growth. This is because some weeds reproduce through their root system that is activated when pulled....
---
Published on Thursday, April 01, 2021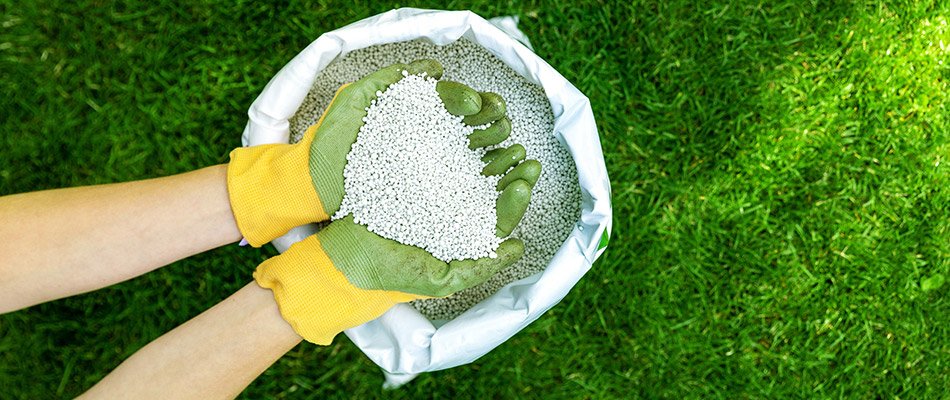 We've all heard of lawn fertilizer and know that it helps replenish the nutrients in our lawns, but do you know what it is actually made up of? Every fertilizer has three key nutrients: nitrogen, phosphorus, and potassium. Each one offers different benefits to your grass no matter what type of grass seed your lawn has. Before fertilization, it is important to understand what each type of nutrient does and how too much of these nutrients could actually cause future damage. Continue...
---
Published on Tuesday, February 23, 2021
If you ever hear your green thumb neighbor and landscaping company referencing pre-emergent weed control and wonder what in the world that even is, you're not the only one. Pre-emergent weed control is a treatment that's used to help prevent weeds from invading lawns and landscapes. It's a tried and true practice for lawn care professionals and gardeners. You may be wary about its purpose and wonder if it's even worth adding to your routine lawn care. This ...
---
Published on Friday, January 10, 2020
Unsurprisingly, winter isn't the best time for a lawn to reach its full growth potential. In fact, this dreaded season may cause your lawn to deteriorate. You shouldn't take your chances and hope it bounces back on its own. To take the probability out of your lawn making a comeback, we at Grow Pros Lawn Care, LLC offer you expert lawn restoration services that include aeration, hydroseeding, and more. Properties in South Bend, Granger, and Elkhart, IN can take advantage...
---