Published on Monday, June 28, 2021
What do you usually think about when you hear the words mosquitoes, fleas, and ticks? Like many others, you probably associate them with itchy and irritating bites, however, these common pests can also carry diseases that are transmittable to both animals and humans. Find out more about these diseases and what steps you can take to keep mosquitoes, ticks, and fleas away from your property. Mosquitoes can carry the West Nile virus, St. Louis encephalitis, and more. Mosquitoes may be...
---
Published on Monday, June 14, 2021
Hydration is a vital part of maintaining a healthy and lush lawn. Watering your lawn becomes more effective and will save you time and resources if done properly. Frequency and depth play an essential role in ensuring your root system is receiving the ideal amount of water. It is so important to avoid overwatering, which can damage plants and promote lawn diseases. Homeowners usually opt to install an irrigation system so that they don't have to worry about how much water is needed and when ...
---
Published on Sunday, June 06, 2021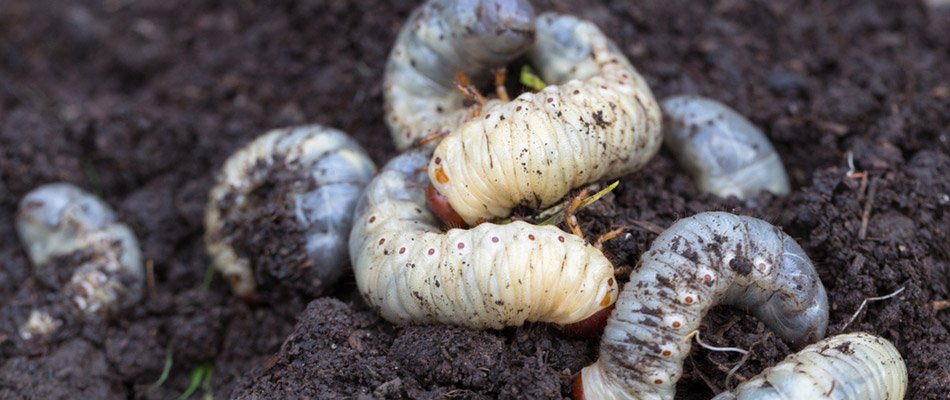 Lawn grubs are the larvae of various scarab beetle species, such as Japanese Beetles, June Bugs, and Masked Chafers. Grubs hatch from the eggs of these adult beetles and immediately begin to feed on the roots of your grass. In Indiana, grubs will do some light feeding on your lawn's root system, but this is not enough to notice any damage. However, as the weeks pass and the late summer months approach, grubs will begin to aggressively feed on your roots, causing extensive...
---
Published on Thursday, May 27, 2021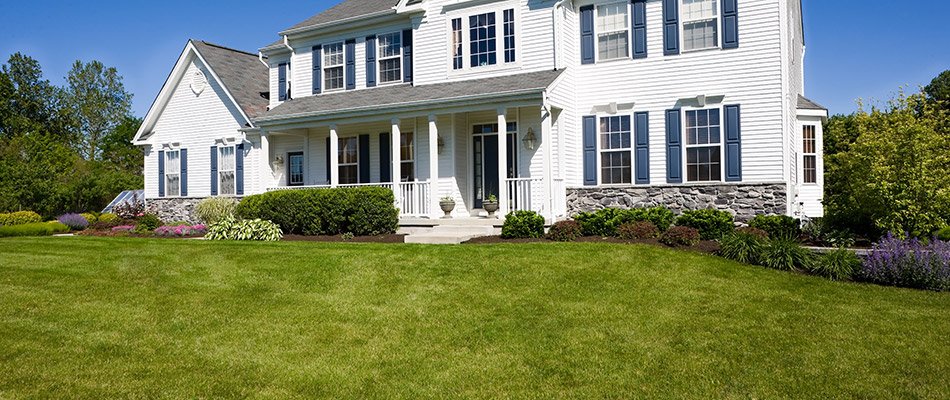 Obviously, you don't want to kill your lawn this summer. That's the last thing any property owner desires. You care too much about your grass and have spent more than enough time nurturing it this spring. Have no fear! In the following paragraphs, we give you all the advice you need about proper watering, mowing, and fertilization to keep your grass alive in the heat. Keep your grass hydrated. We all need to drink enough water to be at our best in the summer heat. Your...
---
Published on Wednesday, May 12, 2021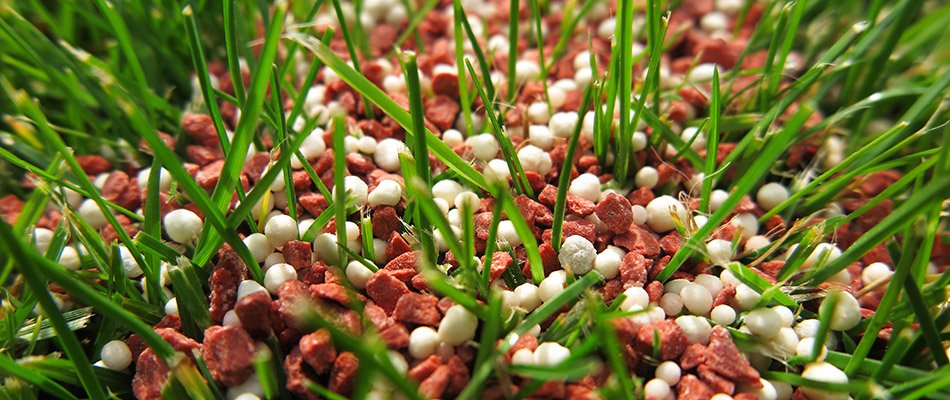 After a long winter, spring has finally sprung in northern Indiana. That means lawn fertilization season is upon us. You might wonder if your lawn even needs fertilizer (the answer is yes!) and, if so, how it will impact your yard. We answer those questions, and more, below so that you can gain a thorough understanding of fertilizer's importance to properties in Elkhart, Granger, South Bend, IN, and nearby areas. Do I really need to fertilize...
---
Published on Wednesday, April 28, 2021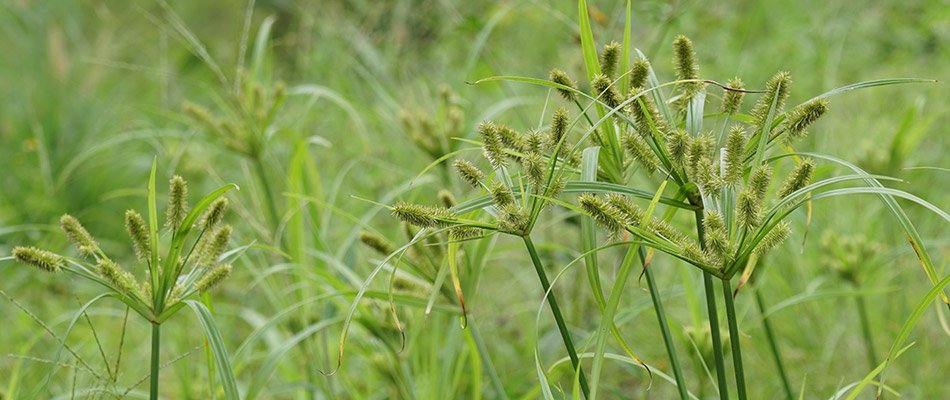 As responsible homeowners, it's good practice to be proactive and vigilant when looking out for our lawn. Being vigilant could mean pulling out unsightly weeds whenever we see them because we think that is the best option to stop them from growing further. However, some weed species, like yellow nutsedge and wild violet, are stubborn, and pulling them could just trigger more growth. This is because some weeds reproduce through their root system that is activated when pulled....
---
Published on Thursday, April 01, 2021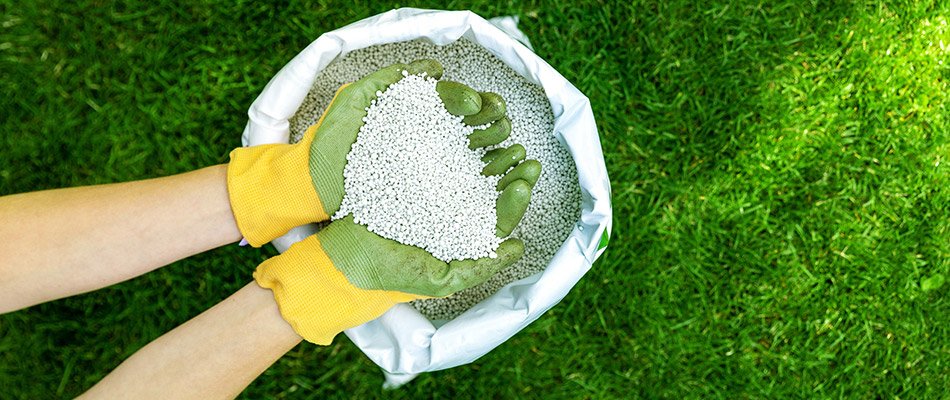 We've all heard of lawn fertilizer and know that it helps replenish the nutrients in our lawns, but do you know what it is actually made up of? Every fertilizer has three key nutrients: nitrogen, phosphorus, and potassium. Each one offers different benefits to your grass no matter what type of grass seed your lawn has. Before fertilization, it is important to understand what each type of nutrient does and how too much of these nutrients could actually cause future damage. Continue...
---
Published on Wednesday, March 17, 2021
Your landscape design should be both visually appealing and functional when it comes to your plant beds. Ground covers like mulch and rock have the important duty of protecting your plants from weeds and extreme weather conditions, whilst this is true, it shouldn't compromise your property's overall curb appeal. Mulch and rock add the finishing touches to your landscape for a complete and pristine appearance. Without it your lawn may look like something's missing and your plants...
---
Published on Monday, March 08, 2021
Most landscape lighting options include either traditional incandescent bulbs or newer LED lights. The lights have distinct differences in energy consumption, price, longevity, and maintenance—so selecting one over the other is tricky for most people. With modern advancements in LED technology, this lighting option has the most benefits for property owners. LED lights are the go-to choice of professionals for residential and commercial landscape lighting designs but some ...
---
Published on Tuesday, February 23, 2021
If you ever hear your green thumb neighbor and landscaping company referencing pre-emergent weed control and wonder what in the world that even is, you're not the only one. Pre-emergent weed control is a treatment that's used to help prevent weeds from invading lawns and landscapes. It's a tried and true practice for lawn care professionals and gardeners. You may be wary about its purpose and wonder if it's even worth adding to your routine lawn care. This ...
---