Published on Wednesday, November 18, 2020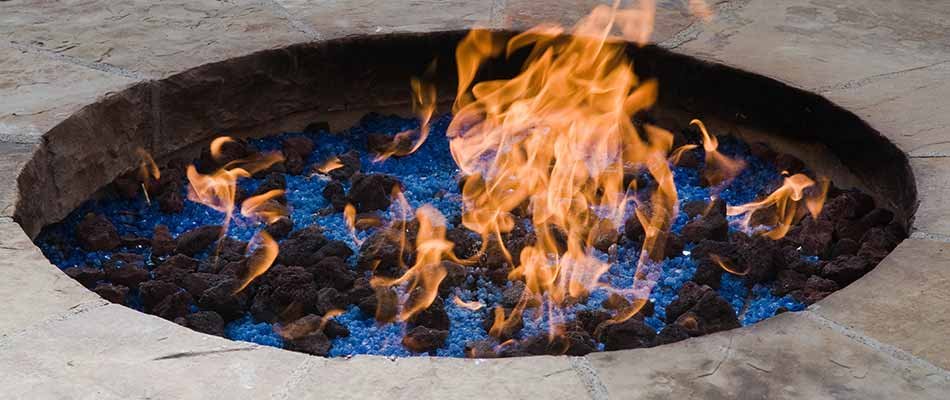 Installing a fire pit in your backyard is a great way to gather friends and family together to enjoy the outdoors. Both gas and wood fire pits are popular hardscapes that many people like to add to their landscape design. The question homeowners have trouble answering is which style of fire pit will work best for them. Before you call a contractor, take a look at some of the key differences between gas and wood-burning fire pits to see which variation checks the boxes for you regarding...
---
Published on Sunday, August 23, 2020
How Combining Core Aeration & Overseeding Services Benefits Your Lawn If you're reading this, you're likely located in Elkhart, Granger, South Bend, and surrounding northern Indiana areas. You're also probably interested in taking your lawn to the next level - and that's ahat our team here at Grow Pros Lawn Care, LLC is known for. Maybe you've heard of the aeration & overseeding process previously. Maybe you've even tried doing it yourself! Either way, ...
---
Published on Monday, July 20, 2020
Installing an irrigation system comes with many things to consider, such as what contractor to hire for the job, where you want the pipes to be laid out, and what type of system you want to use in your landscape beds. Generally, landscape beds typically use either traditional sprinkler systems or drip irrigation systems. Learn about these types of systems and decide which type may benefit your residential or commercial property in Granger, Elkhart, South Bend, and...
---
Published on Tuesday, May 19, 2020
Spring is here in full force, and we couldn't be happier about it! It is the season to start things anew and give a fresh look to the inside and outside of your home or business. If you are considering freshening up your landscaping, then right now is the perfect time to add some annual flowers to your yard/ At Grow Pros Lawn Care, LLC, we install many different varieties of warm-season annual flowers in our northern Indiana region. Learn about five popular annual flowers our landscaping crews plant in...
---
Published on Monday, February 03, 2020
Adding a new walkway to your home or business is a great way to improve the aesthetic appeal of your landscape and grant guests better mobility around your property. Here at Grow Pros Lawn Care, LLC, we offer walkway installation services for residential and commercial properties in South Bend, Granger, and Elkhart, IN. When choosing how you want your walkway to look, you must consider various factors. Before settling on a final decision, you should think about the ...
---
Published on Friday, January 10, 2020
Unsurprisingly, winter isn't the best time for a lawn to reach its full growth potential. In fact, this dreaded season may cause your lawn to deteriorate. You shouldn't take your chances and hope it bounces back on its own. To take the probability out of your lawn making a comeback, we at Grow Pros Lawn Care, LLC offer you expert lawn restoration services that include aeration, hydroseeding, and more. Properties in South Bend, Granger, and Elkhart, IN can take advantage...
---
Published on Wednesday, December 11, 2019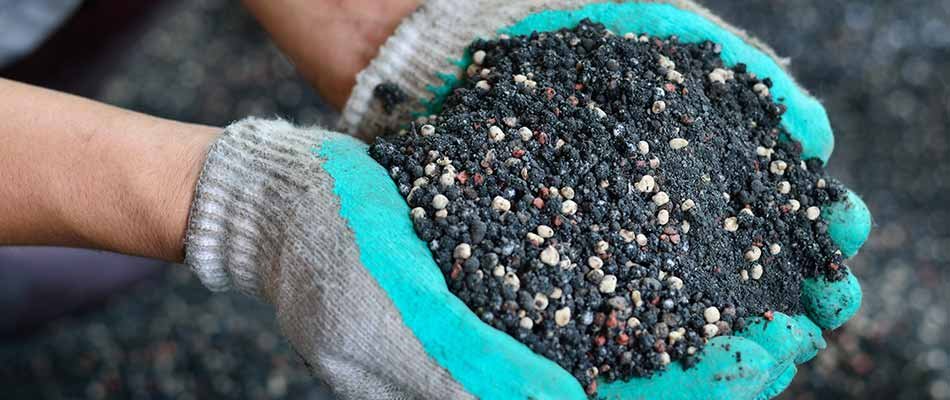 Fertilizer Tips Use slow release fertilizer. Most store bought fertilizers have a very small amount of slow release product, usually less than five percent (5%). Grow Pros uses at least thirty percent (30%) slow release products. This ensures your fertilizer will last until the next treatment. Iron gives your lawn a deep green color. Grow Pros puts down iron with every application of fertilizer. Watering Tips Your lawn needs an inch and a half of water a week, either from...
---